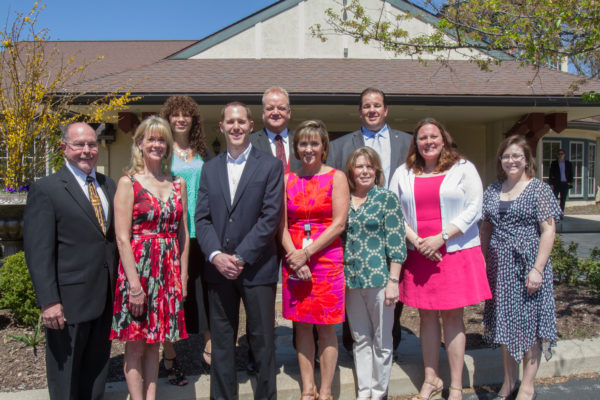 19 Apr

Delaware Hospice Jazz Brunch, April 17, 2016

Fox & Roach Charities is proud to be the presenting sponsor of the Annual Delaware Hospice Jazz Brunch, held this year on Sunday, April 17 at Harry's Savoy Grill in Wilmington, DE. This signature event benefits the work of Delaware Hospice, Delaware's only community-based, not-for-profit hospice providing compassionate quality end-of-life care throughout Delaware and Southern Chester and Delaware Counties in Pennsylvania.

Thanks to the tremendous work by our Event Committee and Chairman Alan Reburn, this year's event was a huge success! A sold-out crowd of 228 attended and over $44,500 was raised through ticket sales, a silent & live auction and sponsorships.

Since its inception in 2003, the Jazz Brunch has raised $685,000 for Delaware Hospice!

A HUGE thank you to our Jazz Brunch Committee:

Event Chair: Alan Reburn
Silent Auction: Kristine McNeal (Chair), Rachel Austin, Elizabeth Roche
Decorations: Carol Matthews, Brenda Morris
Program: Joyce Sorowice
Event Coordinators: Ed Breland, Matt DiDominico, Brian George, Bill Lyons, Ryan Mullins, Gail Renulfi, Elizabeth Roche, Anthony Santoro
And to Janet Luke and all of the volunteers from Delaware Hospice!
We are truly grateful for their commitment, hard work and enthusiasm in making this event such a success! Learn more about Delaware Hospice HERE.