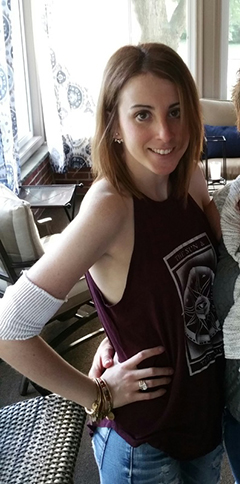 The Hockessin-Pike Creek Sales Office partnered with Fox & Roach Charities to hold a Hot Dog Cart luncheon on April 25, 2016 for the Lung Transplant Fundraiser. All proceeds were donated to support the medical costs of Madeline Deveney through the Children's Organ Transplant Association.
Madeline Deveney, the daughter of Bethann Deveney, is a vibrant and determined 20 year old college student at the University of Delaware. She has had a life long struggle with Cystic Fibrosis and her lung transplant team at Johns Hopkins has now recommended that she be listed for a lung transplant.
Through Fox & Roach Charities all donations were eligible for a 25% match from BHHS Fox & Roach and Trident. Over $1,600 was raised thanks to sales from the Hot Dog Cart, a raffle and the company match. A special thank you to the I.S. Department for serving as chefs for the event, and for showing their continued support of our offices.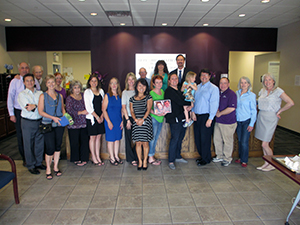 Madeline's transplant-related expenses are estimated to be $70,000. If you would like to contribute to Madeline's lung transplant fund, visit her donation page HERE.
Madeline's website, While I Breath I Conquer, can be visited HERE.