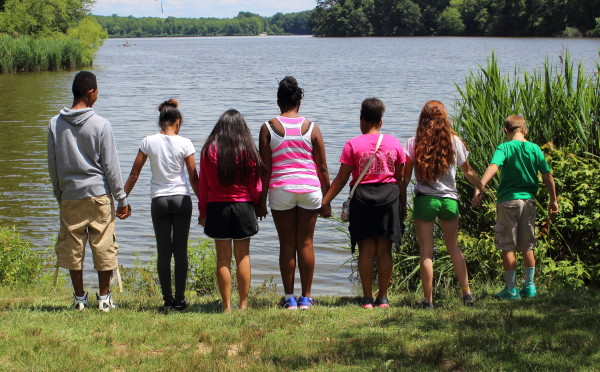 Delaware Hospice supports Camp New Hope, a bereavement program for children. Volunteer Linda's most memorable Camp New Hope experience came quite unexpectedly.
One afternoon, the girls had just finished painting t-shirts when they were called away for the face painting activity. Linda was gathering the paint brushes that had been left behind to be washed.
Linda recalls, "One of the girls offered to help me wash the brushes. I didn't want her to miss out on the face painting experience, but she insisted that she wanted to wash the brushes with me. As her peers stood in line nearby for face painting, we washed the brushes and she began to share her story of love and loss. She talked. I listened. We would become still and quiet with our emotions, and then we would continue to wash.
After about half an hour, she had finished talking and went over to get her face painted. With busy camp activities, I didn't think much of this until the last day when she gave me a handmade card telling me that her favorite part of camp was washing the brushes with me. Her note said: "I will never forget washing the brushes with you."
In truth, I don't think I will ever forget washing the brushes with her, nor the gift she gave me by telling me what it meant to her."