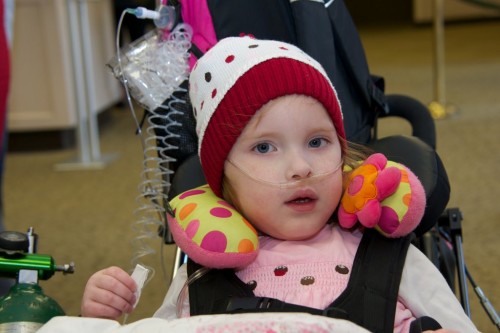 Peggy Dolan and her late husband Joe founded the KADMF in 1976, on the day after their 6-year-old daughter Kelly died of leukemia. Kelly was in and out of the hospital for five years. "I always say that when Kelly was hospitalized, I was hospitalized too. The hospital became a second home to us and the other patients and their families became friends."
After Kelly died, the Dolans couldn't stop thinking about these friends — children who were battling critical and chronic conditions like cancer and cerebral palsy, and families whose budgets were being completely blown apart by out-of-pocket medical costs, transportation expenses, hospital parking and food, child care costs for well siblings, and time off from work to care for their sick children. As Peggy says, "It's terrible to have to choose between keeping your job and staying at the hospital with your sick child, or between paying a doctor's bill or the rent."
The Dolans knew they wanted to help. Now, 38 years after Kelly's passing, the KADMF has helped more than 23,000 families caring for children with special health needs.
KADMF partners with healthcare professionals at hundreds of medical facilities and social service agencies in Pennsylvania, New Jersey, and Delaware to identify families who need help. Programs offered include financial assistance for vital needs not covered by insurance, respite events, a holiday adopt-a-family program for about 250 families each year, and donations of items like clothing and household goods.
Generous support from Fox & Roach Charities, going back to 1997, has helped hundreds of struggling families to pay for essential needs not covered by insurance: everything from rent payments and electric bills, to transportation costs and adaptive equipment.
The financial assistance KADMF provides does more than just pay a bill, it lifts the spirits of families and lets them know that someone out there cares. As one mom KADMF helped wrote, "There isn't an easy manner to express what the funds from the Kelly Anne Dolan Memorial Fund mean to me and my family. Illness is a burden but your actions have really lightened the load. For that especially, I thank you from the bottom of my heart."