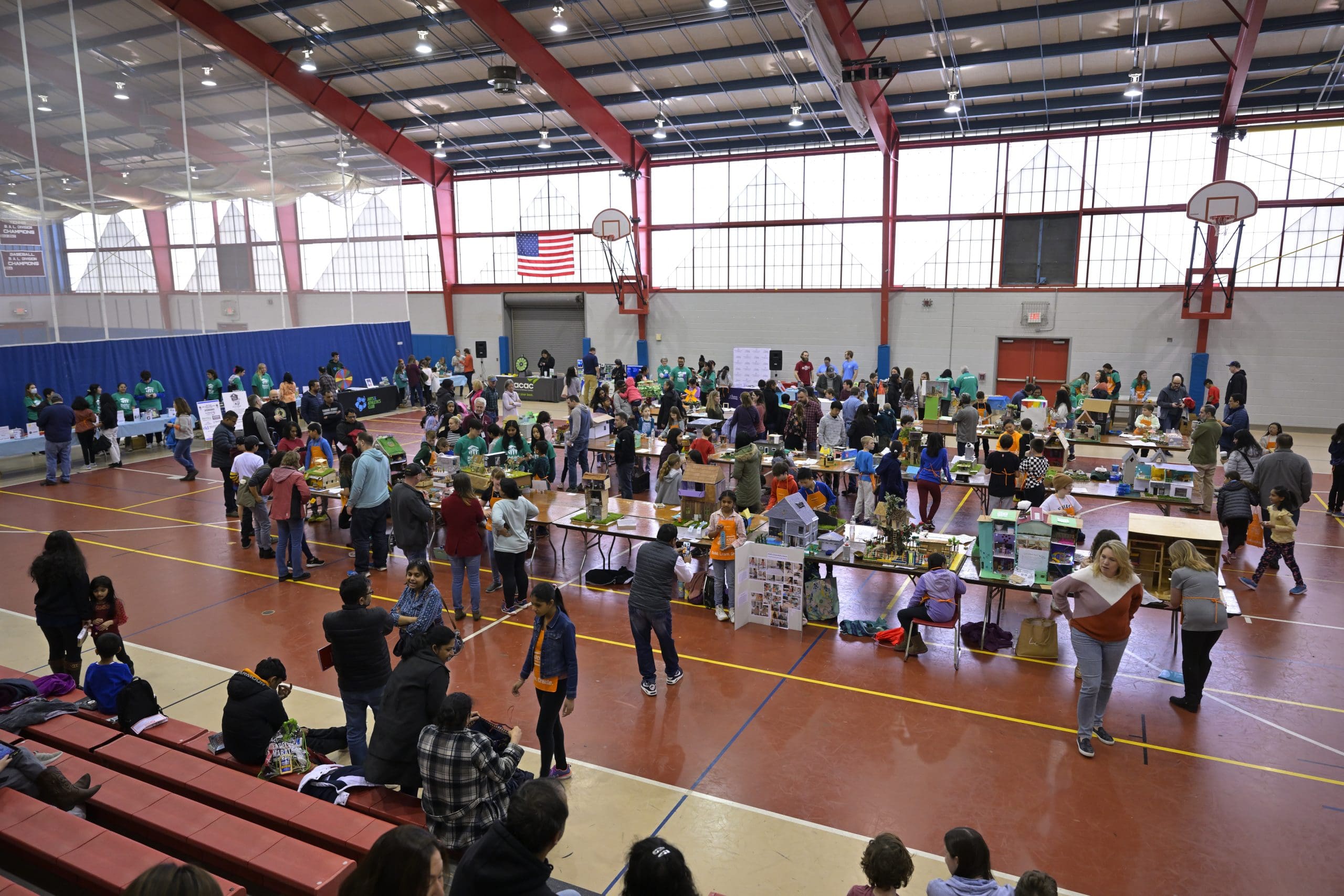 11 Apr

20th Annual Build A House…Build A Dream Contest

The 20th Annual Build A House…Build A Dream Contest was held on March 11th at the Church Farm School in Exton, PA.

The event invites students from across the region to build and submit their own three dimensional, model dream home to the competition for judging based on originality and creativity, use of materials, appearance and design, and independent effort. In addition to raising funds and awareness of Habitat for Humanity, the contest introduces students to Habitat's mission and showcases the importance of affordable housing and what students can do in the future to help their community thrive.

59 students submitted "dream homes" for the judges consideration along with 19 area schools: Bancroft Elementary, Beaver Creek Elementary, Bethel Springs Elementary, Chichester Middle School, Commonwealth Charter Academy, East Bradford Elementary, East Fallowfield Elementary, Garnet Valley Elementary, Hillsdale Elementary, Lionville Elementary, Pickering Valley Elementary, Shamona Creek Elementary, Souderton Charter, Sugartown Elementary, TE Middle School, The Philadelphia School, Wallingford Elementary, and West Bradford Elementary.

First place was Aniuta and Nidhi from Pickering Valley Elementary, 2nd was Arnav from Garnet Valley Elementary, and 3rd was Callie from Souderton Charter School. Fan fav goes to Siona from Wallingford Elementary.

This year's event netted $20,000 for Habitat for Humanity of Chester County.

The 2023 event was emceed by NBC10 Reporter Katy Zachry and held at the Church Farm School in Exton, PA. More than 20 professional architects, engineers, builders, and designers from across the region donated their time to serve as judges.

In addition to Fox & Roach/Trident Charities, additional sponsors included Bentley Systems, EADEH Enterprises, Saint-Gobain, Signature, RKL, Martin Architectural, Dovetail Group LLC, McMahon, Daniel T. Campbell AIA architect, Kitty and Gary Knox, NBC 10, Home Depot, Church Farm School, and Giant Martins.

"Seeing the creativity and thoughtfulness of these student designers is incredibly inspiring! Their insights, planning, and care for the community and the earth give me hope that their future is in good hands," said Stacey H. Ballard, event sponsor and president/CEO of Eadeh Enterprises.

"This is my seventh judging assignment, and they have been uniformly interesting and rewarding. Judging the spirited fifth grader contestants reinforces my faith in America. These bright kids are committed to going the extra mile and participating in such projects. They will make great future leaders," added Andy Signore, contest judge and board member of Habitat for Humanity of Chester County.
Photos of this year's Build A House…Build A Dream event —
Fox & Roach/Trident Charities is proud to be the founding partner of the Build A House…Build A Dream contest which raises funds for the home-building efforts of Habitat for Humanity in Chester County and the greater Delaware Valley. In the 20 years the contest has been held, more than 6,400 5th-grade students from 750 area schools have participated, and roughly $730,000 has been raised through sponsorships in support of Habitat. In addition, hundreds of volunteer hours by BHHS Fox & Roach/Trident sales professionals and employees have made each event run smoothly.