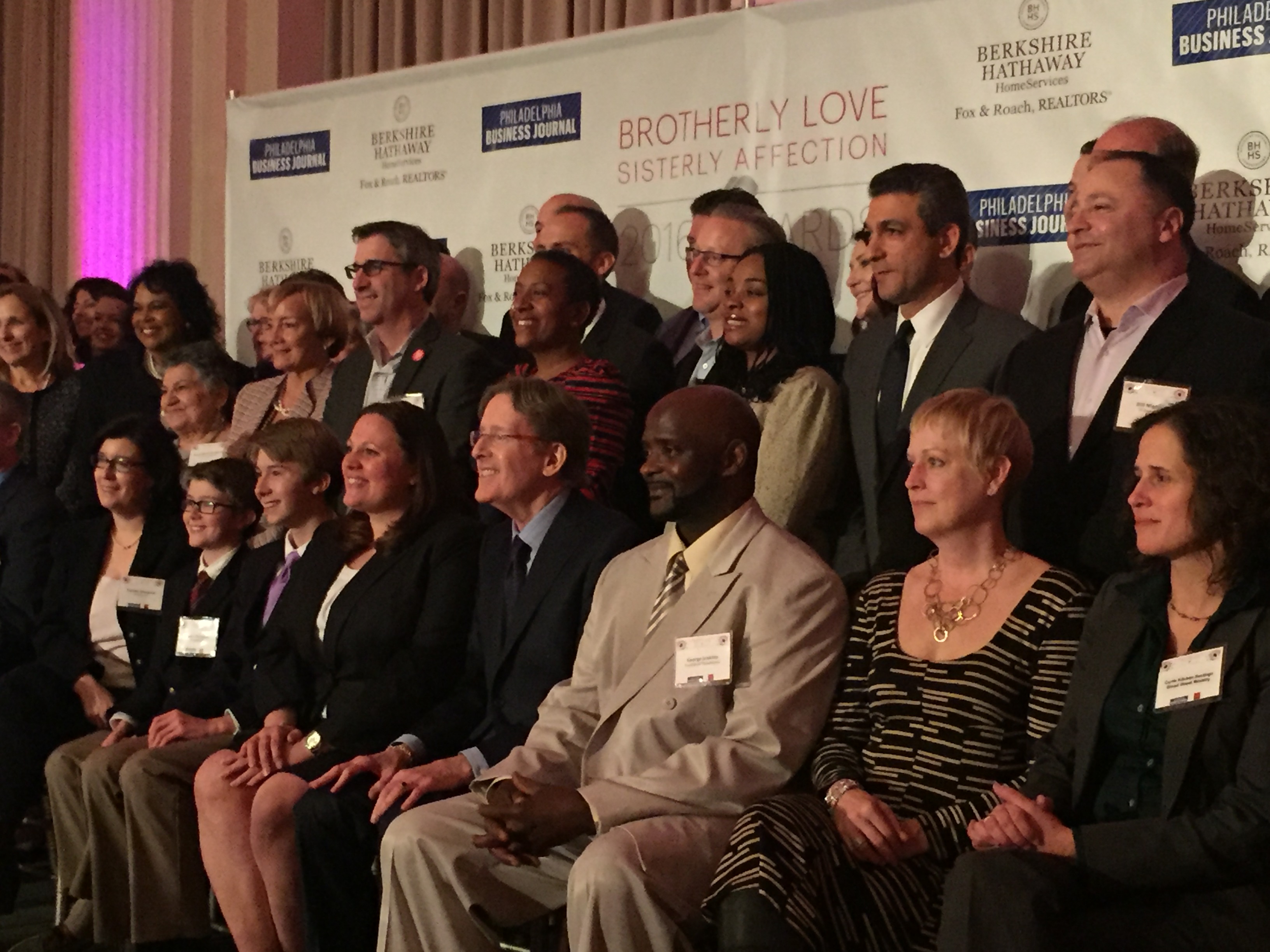 08 Apr

BHHS Fox & Roach/Trident Named 2016 Brotherly Love Sisterly Affection Award Winner

The Philadelphia Business Journal held its first ever Brotherly Love, Sisterly Affection Awards program on Thursday, April 7, with a cocktail party honoring the partnerships among for-profit and nonprofit organizations that help the city of Philadelphia.

The winners were chosen based on monetary donations, social impact and community involvement that's taken place in the last 18 months. Berkshire Hathaway HomeServices Fox & Roach, Realtors and CEO Larry Flick we honored this year for their partnership with Fox & Roach Charities.
In particular, The Journal recognized the $150,000 in grants disbursed in 2015 by Fox & Roach Charities' Board of Trustees for technology advancement in children's education. Grants of $50,000 were made to each of three area educational organizations: The Gesu School in North Philadelphia, Respond, Inc. in Camden, NJ and West End Neighborhood House and Hilltop Lutheran Neighborhood Center in Wilmington, DE. Each $50,000 grant was used to purchase, upgrade and expand educational technology and thereby transform the learning environment for children that would not otherwise have access to these tools.