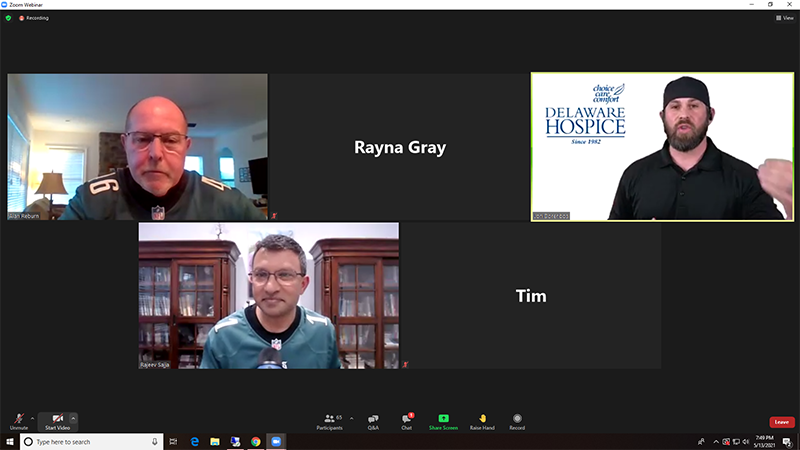 26 May

Hour of Illusion for Delaware Hospice, May 13, 2021

The Delaware Hospice Jazz Brunch has become a Delaware tradition. Since 2003, the Delaware Jazz Brunch has raised nearly $850,000 to support the Delaware Hospice in their mission to provide quality hospice and healthcare services and to serve as a trusted community partner in end-of-life education and support.

Fox & Roach/Trident Charities is proud to be the founding partner of the Annual Jazz Brunch. Due to the lingering effects of the COVID-19 pandemic, this year's event feature a virtual Hour of Illusion featuring magician Jon Dorenbos, former Philadelphia Eagles' long snapper and America's Got Talent finalist.

Attendees enjoyed a 30-minute live magic show followed by a Q & with Jon and an auction to round out the evening. Guests were even able to purchase the secret to one of Jon's illusions!

In all, nearly $27,000 was raised to benefit the work of Delaware Hospice.

Since 1982 Delaware Hospice has provided exceptional care and support to over 140,000 patients and their families. Its goal is to help each patient, each day, live the fullest, most comfortable life possible. Learn more at the Delaware Hospice Website.

A special thank you to Alan Reburn, Walt Hurtt, Edward Breland, Gail Renulfi, Joyce Sorowice, and all our dedicated sales associates and employees for their continued support of the Delaware Hospice.